Udovic Design, founded in 1983, is located in Atlantic Highlands, NJ. The PopDown® Card line of greeting cards is based on our own patented design that allows images to grow and transform as the card slides open. All of our cards are designed, printed, and handcrafted locally by our staff here in New Jersey.
The creator of the PopDown® Cards and our designer-in-chief is artist/illustrator David Udovic. He has a lifetime of work as a fine artist and illustrator. His fine art includes sculpture, limited-edition serigraphy, oil/acrylic paintings, murals, and a work on permanent exhibition at the Utah State Capitol. He has illustrated three children's picture books and has done numerous illustrations for children's magazines. David's goal is to add to the greeting card a measure of fine art mixed with kinetic sculpture. All this results in the beautiful cards you see on these pages.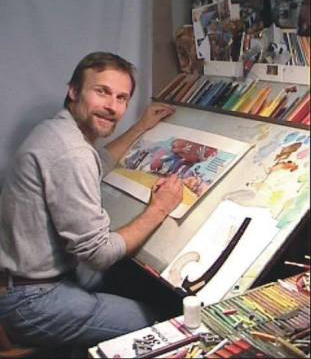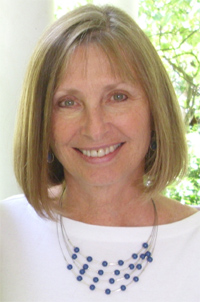 Susan Udovic is co-founder of the PopDown® Cards line. Before becoming involved with the company, she worked 20 years as a software developer where she acquired skills in web design that come in handy at Udovic Design. She currently works as a Licensed Professional Counselor.
This product is covered by one or more U.S. Patents
U.S. Patent No. 8,919,018, 2014
Copyright 2010 - 2023 Udovic Design LLC. All Rights Reserved.

PopDown® is a registered trademark of Udovic Design LLC.